CubicWeb for DBPedia and OpenLibrary at PyConFr'09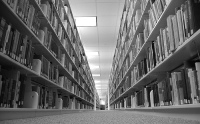 I presented CubicWeb at the French Python Conference held in Paris last week-end. Check out the slides and the video. See also my recent post Fetching book descriptions and covers on logilab.org.
The code used during the demo uses the brand new RangeFacet, DateRangeFacet and HasRelationFacet brought by CubicWeb 3.3 and is available in the cubes dbpedia and book. We will put the demos online in a couple weeks once we get a new server with more horsepower. Help would be welcome to set them up as Amazon EC2 or Eucalyptus instances.